So first up, here's some photos from our mini beach holiday from a couple weeks ago...(see
here
for more on that)
Sophie and I playing in the rocks and water.
The wild ocean and many rocks.
Beautiful girl.
Amazing rock patterns, right?
Micah decided to be a dare devil and climbed up cliffs! Don't worry, he's still alive. I was getting a little worried though...
And then last week, India and I (i think i've already mentioned this. oh well.) went to our dear friend's house for two days, and we made a short film. Here's the
link
.
I didn't actually upload it here, because I've given you the choice to click on the link and watch it or pass. It's a little bit interesting, our film, but we wanted to try something different than what we've produced before. It really only has one character in it, but I'm featured very briefly as the woman's friend, oh I won't tell you any more!
A photo of the team...
And I found (or was rather shown) some Youtube goodness for you all!
Enjoy : )
They're pretty awesome.
Next, there's this really amazing giveaway over at
Cookie Cutter
with 14 prizes on offer!!
Here's just one, gorgeous lovely...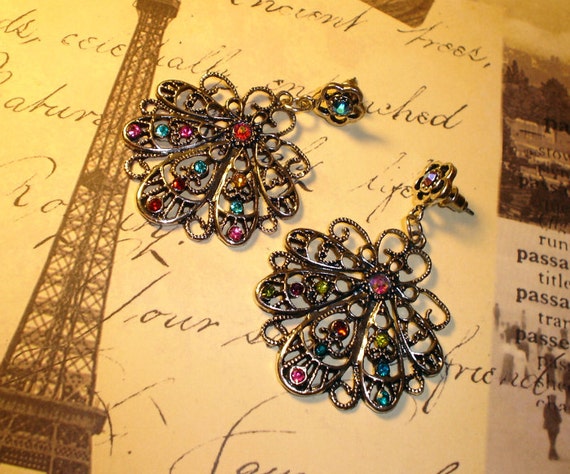 Head on over
here
to enter.
I started back school today...it went pretty well. Good to get back into the swing of things : )
Sorry this post is a bit all around the place. Hence the title!
Have a good week, lovelies!